About
Avasarala
TECHNOLOGIES LIMITED
It was in the year 1985 that we set foot on the engineering arena, predominantly in the field of high technology engineering. A thirst for excellence and an eye for innovation saw us diversify into vastly different areas of Nuclear Power, Factory Automation, Engineering Construction, Space and Healthcare.

It was only a matter of time before we consolidated our position across India and overseas. Delivering optimal technological solutions in critical areas with our comprehensive capabilities, our mission is to continue contributing towards engineering excellence... We are Avasarala Technologies.
Test Data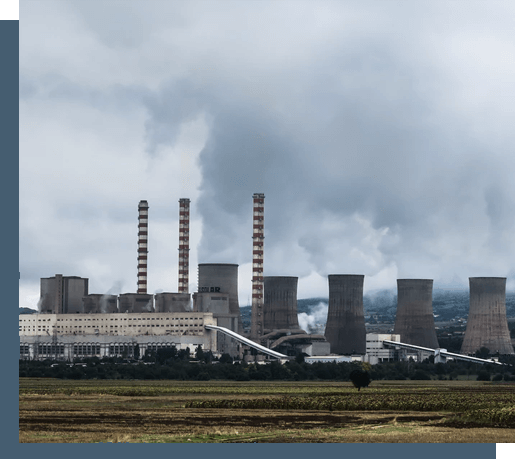 Roller conveyors are best suited for packed items of varying sizes. These conveyors can either be of Idler or Powered, Accumulating or Non-Accumulating, Chain Driven, Linear or Curved etc.,
Features:
Modular Design - enables quick and easy assembly.
Sleek, Elegant, lightweight Aluminium track and ground supports.
MS or SS Rollers.
Also available - 90° Curve Tapered Rollers to ensure smooth flow.
Application Areas:
Packaging Line.
Assembly & Testing.
Warehousing.
Accessories:
Spur to merge loads in to main streams.
Stoppers (Pneumatic / Electro-pneumatic)
Deflectors, Pop-Up units for assembly lines.
Cross transfer for perpendicular transfer
Lifters.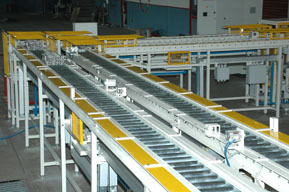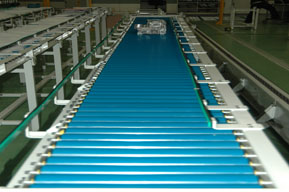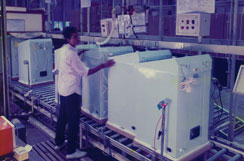 Test Data
Nuclear Power
Factory Automation
Aerospace & Defence
Space Products
Medical Equipments
R & D Institutions