About
Avasarala
TECHNOLOGIES LIMITED
It was in the year 1985 that we set foot on the engineering arena, predominantly in the field of high technology engineering. A thirst for excellence and an eye for innovation saw us diversify into vastly different areas of Nuclear Power, Factory Automation, Engineering Construction, Space and Healthcare.

It was only a matter of time before we consolidated our position across India and overseas. Delivering optimal technological solutions in critical areas with our comprehensive capabilities, our mission is to continue contributing towards engineering excellence... We are Avasarala Technologies.
Test Data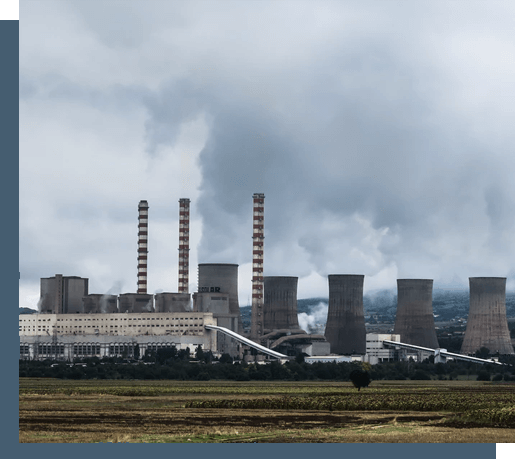 Automotive Solutions
Over the years Factory Automation Unit has partnered with the Automotive Industry to provide high quality solutions in critical areas including Powertrain Assembly, Automatic Storage / Retrieval Systems (ASRS) for Engines, Feeder Lines for handling Seats, Cockpits, Headlamps, Tyres etc. Material Handling Solution for Body Shop, Knitting Lines for TCF, AGVs, Fail Safe Assembly Systems, and Sub-system Assembly Automation etc.
Powertrain Assembly
Design, Manufacture and Supply capability for turn-key Powertrain Assembly Systems including fixtures and gauging for Automotive Manufacturers. The modular product range comprises all components for the Manual, Semiautomatic and fully Automated Assembly of Engines, Transmissions, Axles and of the Sub-assemblies like Cylinder Head, Steering and Gear Sets. Our passion for innovation helps us to develop new assembly concepts for the Automobile Industry.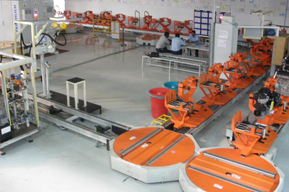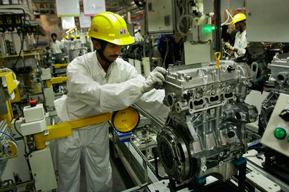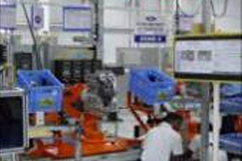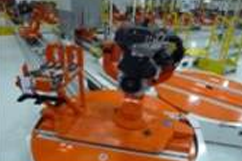 Feeder Lines
Feeder Lines are free flow conveyors handling Automobile Components on pallets / belts. Components from trucks / trolleys are received on these conveyors and are transferred from receiving area to assembly area without operator intervention. The System consists of different automation units like Pneumatic Stoppers, Turn Tables, Cross Transfer Units, Cage Lifters, Pick & Place Unit, Pallet Stacker Unit etc. The Empty pallets are transferred back to truck or trolleys without operator intervention.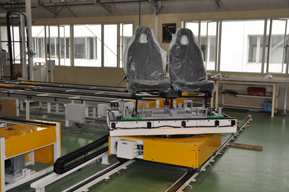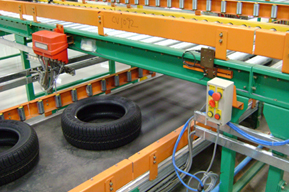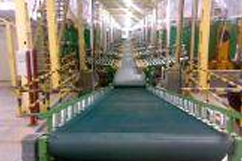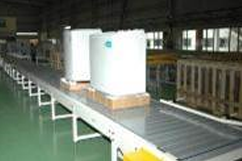 Fail Safe Assembly Systems
Fail safe conveyor assembly line is designed and built to achieve maximum perfection by using Sensors, Defect Detection Sensors, Part Pick Sensors, Vision Systems, Jigs and Fixtures. The solution includes a "Data Acquisition System" that measures productivity, monitors cycle time and also tracks defects of components, during the assembly process.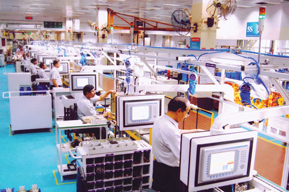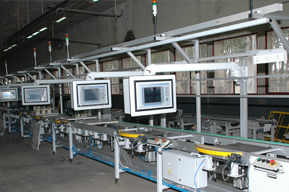 Test Data
Nuclear Power
Factory Automation
Aerospace & Defence
Space Products
Medical Equipments
R & D Institutions