About
Avasarala
TECHNOLOGIES LIMITED
It was in the year 1985 that we set foot on the engineering arena, predominantly in the field of high technology engineering. A thirst for excellence and an eye for innovation saw us diversify into vastly different areas of Nuclear Power, Factory Automation, Engineering Construction, Space and Healthcare.

It was only a matter of time before we consolidated our position across India and overseas. Delivering optimal technological solutions in critical areas with our comprehensive capabilities, our mission is to continue contributing towards engineering excellence... We are Avasarala Technologies.
Test Data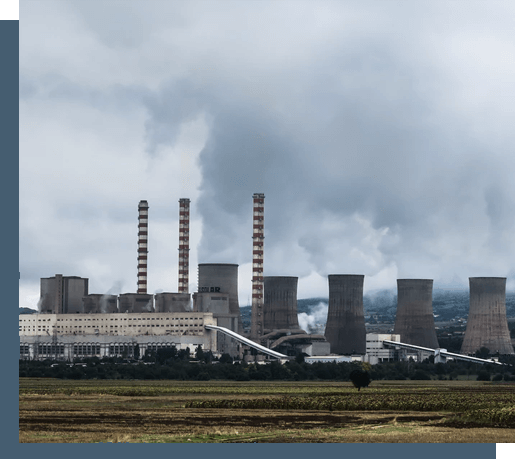 These Conveyors are based on the latest concept for Line assembly and testing application. This consists of chains with plastic rollers to carry the products on suitable pallets, which can be stopped at assembly stations, where in the assembly and/or testing operation is carried out with out stopping the conveyor. This will ensure high productivity as the operator concentrates purely on the assembly work and not on material flow.
Features:
Both Low Cost Out Board and enclosed Triple Chain (Triplex) design available.
Ease of Process Integration by Electrical Power Systems along the Assembly Line for Soak and Testing.
Flexibility in Layout by use of Modular Design.
Application Areas:
Assembly and testing lines for:
Television .
Audio.
Video.
Computers.
White goods.
Accessories:
Stoppers, Pop-Up units, Lifters, Cross Transfers, Corner Transfers, Instrument Rack, Sheet & Bin Supports, Current Collectors, etc.,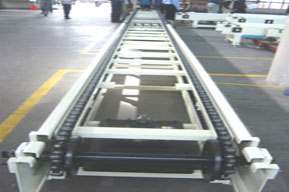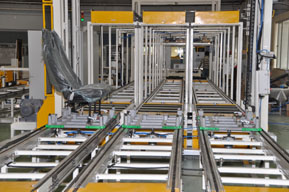 Test Data
Nuclear Power
Factory Automation
Aerospace & Defence
Space Products
Medical Equipments
R & D Institutions